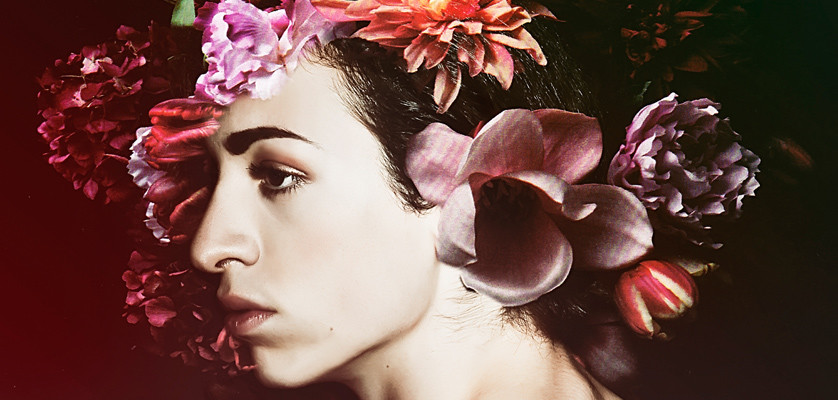 ADRIANA SOARES
Special Interview
Adriana Soares was born in Rio de Janeiro.
In the late 'eighties she moved to Italy, where, after working as a model for the greatest fashion designers, she decided to follow her true vocation artistic-creative, enrolling in 2004 at the Higher Institute of Photography in Rome. Right now she is creating countless photo shoots for various fashion brands and magazines.
Soares experiments constantly with new special graphic-photographic techniques, until the creation of photo-pictorial works printed on metal. She participated in numerous group exhibitions in Italy and foreign countries, from Moscow to Paris, from London to Hamburg. In 2014 she won the Paris Photo and Art Prize Helas in Thessaloniki, Greece.
Hello Adriana, It's a plesure to have an interview with you. Please tell our readers about yourself, what is your background and how did you start with fashion photography
My work of today is the result of a long way. I started working as a model in fashion field. I worked for great stylists and I travelled a lot assimilating and elaborating those experiences; this refers to a stile and taste. I studied photography at the "Istituto Superiore DI Fotografia DI Roma" and I'm still experiencing photography: because what I do is always evolving.
Tell us about the challenging part in Fashion photography in particular.
Fashion is my life, but not frivolous, although fashion animated by soul. I'm convinced that finally I do not make fashion, but something deeper. Indeed, I'm not satisfied with current techniques….. I'm looking for something more, in fact I paint some of my photos, creating unique paintings.
Describe your photographic style? How did you develop your style?
Like already responded, what I do is the result of my personality. I seek significances beyond composing and built image. I look for a way for making thinking who looks. Thus, using beauty and elegance that characterize my background as a model.
What type of cameras do you shoot with? I use and have always used Nikon cameras.
What is your favourite photography accessory, other than your camera?
My work is not limited by simple techniques. However, my work instruments are a few: Camera, Lens, medium telephoto lens and Bank…. My eye and my soul.
What is your best photography tip for a good fashion shoot? Perfect photography is the one capturing attention and possibly make you thinking…
If you had to choose one lens which one would it be and why? I tried the different lens, but finally I need the one I usually use… I make portraits, thus I do not have great necessities. I prefer using Nikon 70-200mm.I like the natural effect. Once shooting full figure I sometimes use 24-70mm, for lengthening the figure.
What is your most used Photoshop tool, plug-in, action set etc.? I almost use Photoshop and Lightroom… the actions I execute are really simple. Above all, I work with different fusion levels.
What was your career path? How did you get being an aspiring photographer to actually doing it full time, for a living? I had worked as a photographer for ten years… I always did my work as a private…. but as I got a positive acknowledgment in the last period I decided to put myself in discussion. We see what will happen.