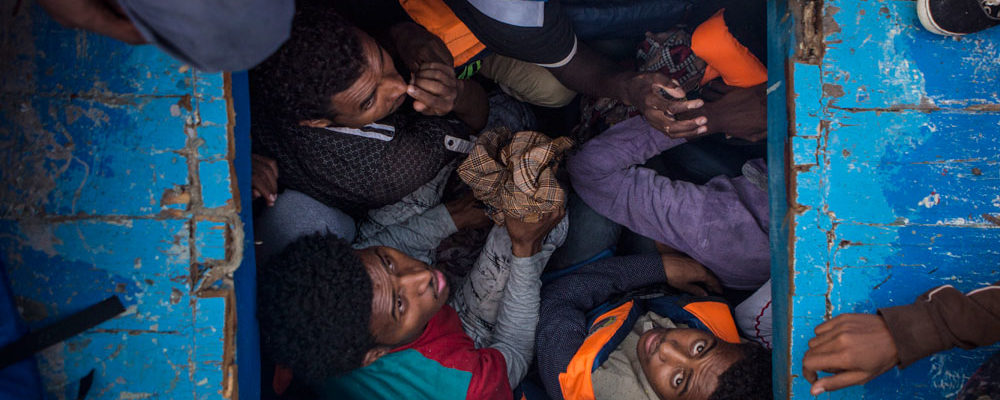 An Interview with Mathieu Willcocks
Photojournalist/Photographer
WPP Prize: Spot News – Third Prize, Stories
By Anne Pinto-Rodrigues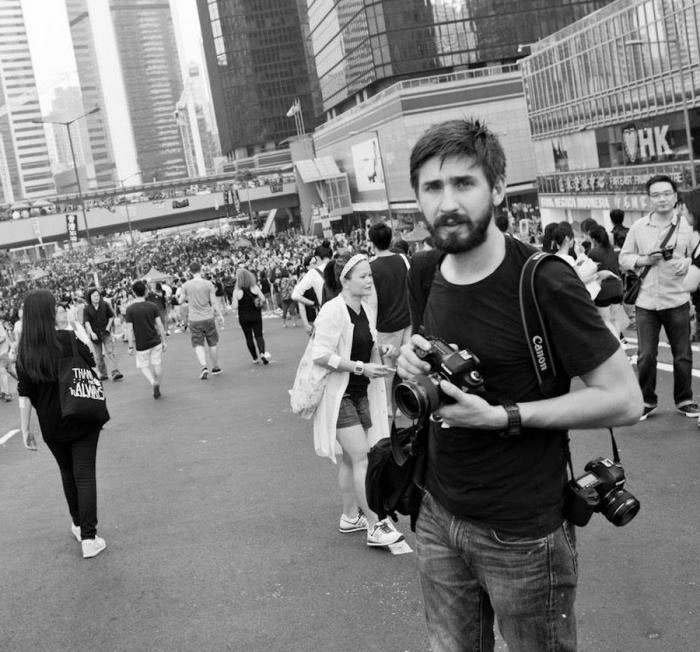 Mathieu Willcocks was born in Paris in 1988 and grew up in Hong Kong.
He started in photography after an internship at the VII Photo Agency in Paris in 2012, during which he started shooting assignments for The New York Times. He obtained a MA in photojournalism and documentary photography at the London College of Communication in 2013.
Upon graduating, he moved to Myanmar where he covered the various aspects and consequences of the country's recent development. There he continued shooting for The New York Times, as well as other publications, in Myanmar and across southeast Asia.
Since the summer of 2016, and a relocation to Scotland, he has been working onboard the Topaz Responder, one of MOAS' (Migrant Offshore Aid Station) rescue ships in the Mediterranean. He has photographed the plight of migrants attempting the crossing from Libya to Italy for many months and this project is still ongoing.
Hello Mathieu. Thank you for agreeing to the interview. Please tell the readers of Lens magazine about yourself.
I am a freelancer photographer based in Scotland's western isles. I've only recently moved back to Europe after 3 years in South East Asia, where I mainly worked in Myanmar. I'm English-Italian, born in France but was raised in Hong Kong. So Asia felt like a good place to go back to after I graduated from my MA in Photojournalism and Documentary Photography course at the London College of Communication.
How did you get interested in photography? How did your career in photography evolve?
I'm not sure that there is one specific thing that got me interested in photography. I always liked playing with the family's camera and got into it more seriously when I was 14. Then I had my first real photography experience at 16, when I went to live in the slums of Manila, to photograph the life of street children there. This was to help illustrate the work of a small NGO that took care of them. But it was only a few years later, after my BA in Economics and some years of working different jobs, that I decided to give photography a proper try. I applied for an internship at VII Photo Agency's Paris office. There, I got great mentorship from Nick Papadopoulos, who used to run the office, and Adam Ferguson, thanks to whom I got my first assignment from the NYT. I went on to do my Masters in London and then moved to Thailand to cover the Asian region, mainly Myanmar. It was only in April 2016 that I was approached by MOAS (Migrant Offshore Aid Station) to work for them in the Mediterranean.
Congratulations on winning the Third prize in the Spot News, Stories category with your 'Mediterranean Migration' news story. How does it feel to have won this prize? What does this award mean to you?
It is always an honour to receive recognition for your work, especially from such a prestigious institution as the World Press Photo Foundation. I am very humbled to have my work included amongst some of the most powerful photography produced last year.
Photography can be a very lonely and isolated profession. So I'm touched by the recognition of my work, from my peers. It means that I have to step it up and keep producing work of the same caliber.
Tell us more about your experience photographing the 'Mediterranean Migration' news story?
This project started out as a one-month assignment for MOAS. They, and other charities like them, patrol the sea north off the Libyan coast, also referred to as the central Mediterranean migration route. Their mission is to rescue the African and Middle Eastern refugees crossing over to Italy, before there is a chance of them drowning. I spent 6 months on the Topaz Responder, one of MOAS' rescue ships in the Mediterranean, photographing and filming everything that happened during countless rescues.
After observing the first rescues at sea and my first encounters with migrants that were just rescued, I realised the importance of the work the NGO was doing. I found myself in a very privileged position, as their onboard photographer. Very few photographers have this good an access to a story that would normally be difficult to get to, just because of its location. So I resolved to stay as long as I could and pushed to stay on board for longer. I personally thought that the story of these migrants, of the circumstances in their home countries, their voyage, the hells of Libya, and the immense risk of a sea crossing on unseaworthy rubber dinghies; was very important and a key aspect of the message that needed to be brought back to Europe.
Despite the harrowing circumstances of this story, where there any memorable moments?
Thankfully, there were numerous memorable moments. The joy and elation of people when they realised they were safe and headed to Italy, was always a highlight. For some, it came after months and months of hardships in Libya.
Read the full article on Lens Magazine Issue #32