City  Photography
By Joel Bankhead
Cities are truly amazing places. The dramatic collision of people and architecture gives each city a unique essence and existence. They are living, breathing places that are simultaneously busy, lonely, awake, tired, and alive.
By their very nature, cities provide a varied and fascinating photography subject and in this issue we will feature the work of great Street, Urban & Cultural Photographers from around the world. But first, here are some tips to help you take urban shots that make an impact.
Rising At Dawn
Early in the morning is a great time to shoot a city. The quality of light can be stunning and in many cases the sky acts like a giant filter. In addition, you'll find that it's possible to get eerily lonely shots of your city without people.
Although the hustle and bustle of a busy town is certainly a great thing to capture, the chance to explore without hoards of commuters in your way is worth the early rise.
Capture the Change
Remember that cities are constantly growing and in transition. To get some truly unique shots, just move your focus toward areas of new construction and renovation. These are often further away from the city centre – just scan the skyline for areas dominated by construction cranes!
It's worth travelling a little further away from the mainstream area of the city to find a completely unique subject to shoot. You may just snap an image that perfectly captures the transformation of your city!
People & Community
Try viewing the city from somebody else's perspective. Forgo the architecture, and capture the essence of the city by photographing its people. You may find your shots have a far greater emotional impact when they express something of the city's character!
If you're going to photograph people – whether at work, in transit, or sitting at a cafe – it's best to ask their permission. You'll have more success with this in certain areas than others, but there's no harm in asking!
Get a mid-level city view.
Usually cities are seen from street level—standing at the bottom of narrow canyons of buildings. It can feel restrictive and dark. To bring life to an urban landscape sometimes the photographer needs to find a mid-level view that gives an intimate perspective.
There is a magical time of day after the sun goes down but before it gets completely black. There is enough light to still see the city but the buildings glow with interior light. Mid-level is still close enough to feel the experience of the city without looking down on it. In any city there will be publicly accessible bars and restaurants that let you look into the city. Google Maps is a great resource for finding places like this. Before visiting a city spend some time looking at map views of it for publicly accessible places that might give that mid-level view.
Read the full article on Lens Magazine Issue #18 Life in the City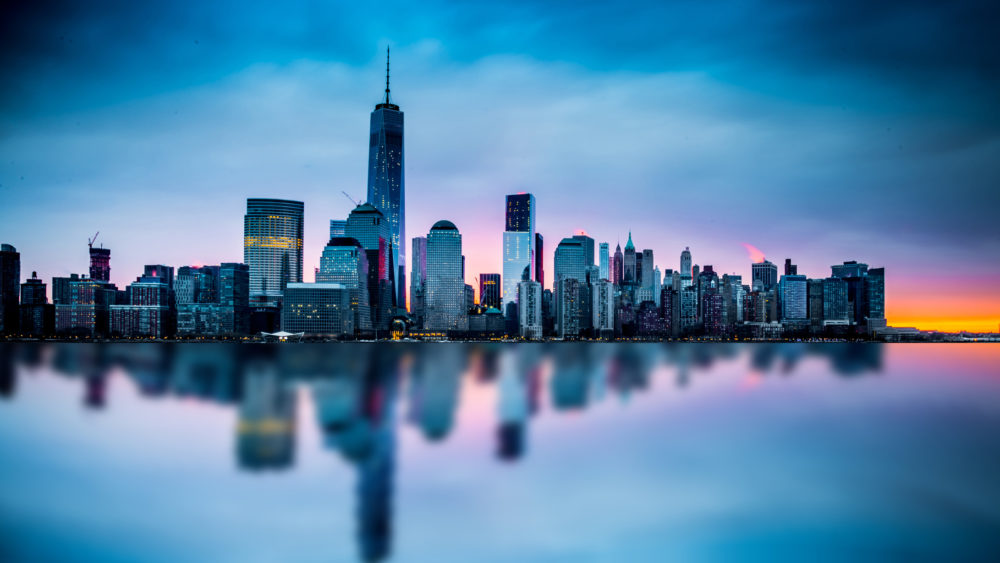 Copyrights To Jim DeLillo© All Rights Reserved