Exclusive Interview with
Cristina  Mittermeier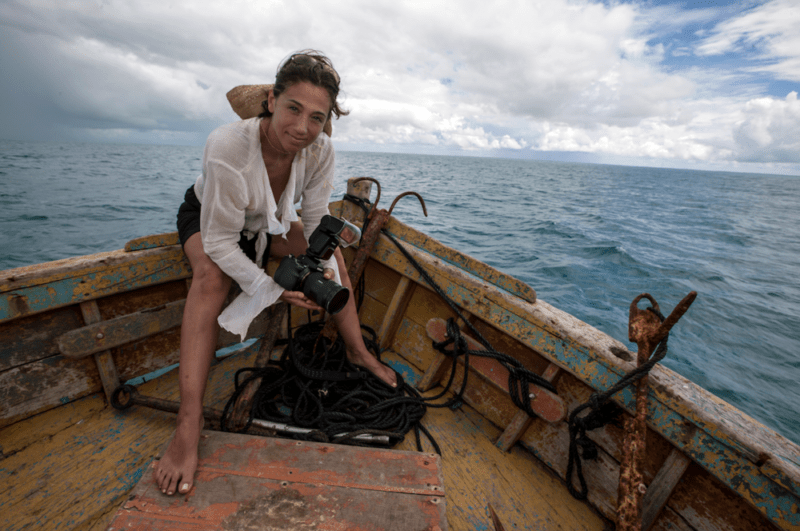 Photographer, writer and conservationist Cristina Mittermeier uses her camera to document the intersection of wild nature and humans. She's been recognized as one of the World's 40 Most Influential Outdoor Photographers, published and edited 24 coffee table books on conservation issues and her work has been published in prestigious publications, including Science and Nature and she is Photographer of the Year award and the North American Nature Photographer's Association Mission Award.
In the past 25 years, she documented over 100 countries, and with that, she gives us the stories of Human nature, wildlife and the beauty of mother earth.
Hello Cristina, Thank you for the interview, it is a great honor, Please introduce yourself to our readers,

I grew up in Mexico and as a young, dreamy person, I was enamored with the sea, so I went to study marine biology. At the time, however, there were no such schools in Mexico, so instead I got a degree as a Biochemical Engineer in Marine Sciences with a specialty in fisheries and aquaculture.
My first job after university, however, was not in fisheries, but in conservation. The almost 30 years since I graduated have taken me through a journey of understanding how abused our oceans are and how serious this is for the survival of our planet as a whole. I have also come to understand that science, although very important, does not create an emotional connection with nature or why we should care about nature. Moreover, I have also come to understand that investments in communication about the imperative to protect nature, have been almost nonexistent in the past 30 years. No wonder there is a complete disconnect between the public and the state of our environment.
What is your background with photography? Did you go to school to study photography? When had you first discovered the Wildlife & Nature photography fields and when did you get your first camera?
I stumbled into photography as a great tool to communicate as an accident. I never meant to become a photographer, but when I realized how easily images can convey complex ideas and stories, I was hooked. I went back to the Corcoran College of the Arts in Washington, D.C., where I enrolled in adult education courses in Fine Art Photography, Digital Photography, traditional darkroom techniques in both color and black and white. The opportunity to study alongside young artists really inspired my own artistic ideas about photography and how images can influence the fate of nature.
What made you decide to venture into those fields?
For me the idea of becoming a photographer was as much about making images as it was about telling stories. Writing and public speaking has been just as important for me. In the end, all of these fields are nothing more than tools that allow me to share the urgency to protect nature.
Usually, professional photographers focus mostly on a specific field, like landscapes or portraits/ fashion, etc. And you are one of the few photographers who are specialists in Wildlife, Nature and the Underwater photography field, as I saw on your excellent project 'Beneath the Thin Blue Line', Please tell us about the Diving, Locations, and when did you develop this field.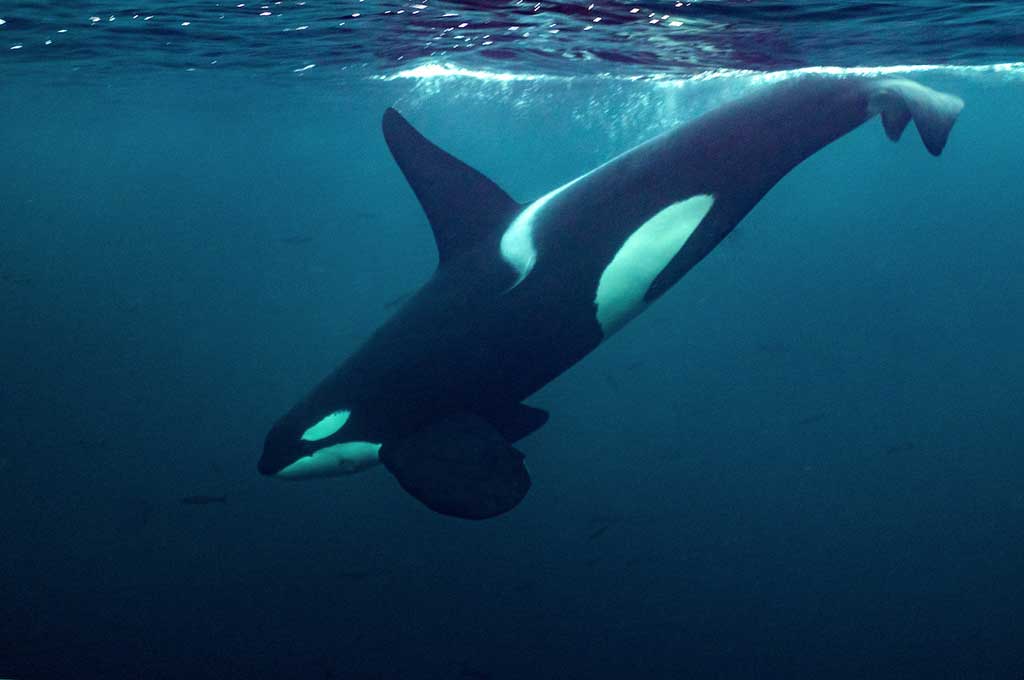 My natural inclination and sensitivity as a photographer lies in portraiture. That is one of the main reasons I first started photographing indigenous people. The time spent in nature and with other photographer and journalists, slowly revealed to me the opportunities to create images of wildlife and scenic and the creative process of storytelling. My most recent interest in learning underwater photography has the very specific goal of allowing me to point a camera from the ocean towards the land, to reveal the one billion people around our planet that depend on coastal ecosystems for their survival. It feels as if everything I have learned over the past 30 years, is finally coming together to reveal the true purpose of my work: the water's edge.
We have made a little research about your traveling in the world, and found on your website most interesting stories from many countries. Canada, Brazil, Norway, Honduras, Papua New Guinea and Antarctica, and in each trip you created extraordinary photography project. Which project and adventure are your favorite?
I have spent a lot of time in remote locations, working in harsh conditions but I have also been lucky to live among the wildlife and indigenous cultures and from them, I have learned the most. My favorite photographic adventure, however, is always the next one. The mystery of a new destination, the creative opportunities in remote locations, the chance to collaborate with others, and most importantly, the hope that my work can make a difference.
Please tell us about the 'Farewell Wild River' Project. This fascinating series focused on the indigenous people who live along the Xingu River, with basic difficulties after the effects of the construction of the Belo Monte dam. For how long were you shooting this project and how was your communication with the indigenous people?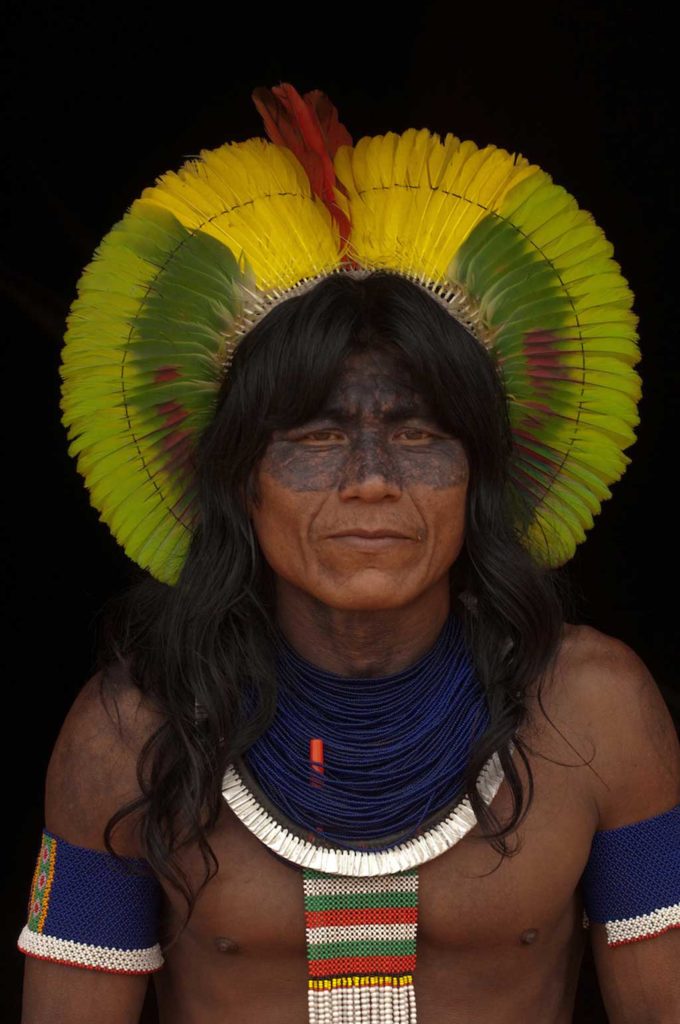 The longest project I have ever worked on has been with the Kayapó people of the Xingú region. I first visited the area 25 years ago and fell in love with the people and with the river. I have returned many times to several remote villages in the area along the Xingú River, which is one of the main tributaries of the mighty Amazon River. In the beginning my goal was to document the everyday life of the Kayapó, reveal a little bit of their intimate relationship with nature and their struggles to protect the forest. Over time, my work covered their fight against illegal logging, intrusions into their land by cattle ranchers and mega agriculture projects but in the end. The largest threat of all came in the form of the Belo Monte dam. The dam, now in operation, is the third largest in the world and its massive ecological footprint has flooded an area the size of New Orleans and has displaced or left isolated more than 40,000 indigenous people. With my work, I wanted to make sure the people of the Xingú are not invisible and that we all share in the horror that this dam has created in their lives.
Tell us about the way you choose new projects for shooting
I try to choose projects which I can tell a story that ties the fate of humans and nature and I like working on projects where I can figure out a way to make a difference by either working with non-profits or indigenous communities.
As a woman, do you feel sometimes not safe enough during the traveling to wilderness locations?
Absolutely. I am more afraid of humans than of any animal and traveling alone, I often have to rely on the kindness of strangers. Thankfully, I have never had any serious problems and I have found that almost everywhere, people are kind and helpful.