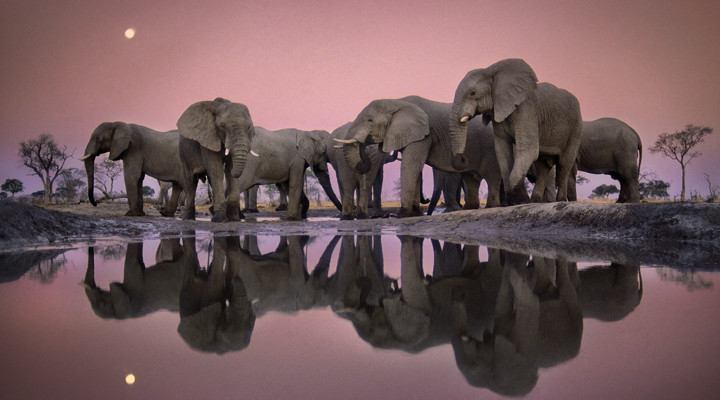 FRANS LANTING
FRANS LANTING has been hailed as one of the great photographers of our time. His influential work appears in books, magazines, and exhibitions around the world. Born in Rotterdam, the Netherlands, he earned a master's degree in economics then moved to the United States to study environmental planning. Soon after, he began photographing the natural world–and never turned back. For three decades he has documented wildlife from the Amazon to Antarctica to promote understanding about the Earth and its natural history through images that convey a passion for nature and a sense of wonder about our living planet.
"Frans Lanting has set the standards for a whole generation of wildlife photographers,'' according to the BBC. "Mr. Lanting's photographs take creatures that have become ordinary and transform them into haunting new visions," writes renowned biologist Dr. George Schaller in The New York Times. "As a chronicler of natural history today, Frans Lanting is a singular, extraordinary talent," says Thomas Kennedy, former Director of Photography at National Geographic. "He has the mind of a scientist, the heart of a hunter, and the eyes of a poet."
Lanting›s work is commissioned frequently by National Geographic, where he served as a Photographer-in-Residence. His assignments have ranged from a first look at the fabled bonobos of the Congo to a unique circumnavigation by sailboat of South Georgia Island in the subantarctic. In a remote part of the upper Amazon Basin, he spent weeks on platform towers to obtain rare tree-canopy views of wild macaws. He lived for months with seabirds on isolated atolls in the Pacific Ocean, followed lions through the African night, and camped among giant tortoises inside a volcano in the Galápagos.
Read The full Article On Israeli Lens Magazine Issue#1