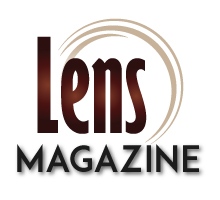 The International Magazine For Contemporary Fine Art Photography
About Lens Magazine

Fine Art Photography Magazine

The international art community is often left feeling hungry for more. Some countries offer little to no works coming from their youngest and most enthusiastic artists, with the ones that do sometimes falling under the radar due to
a restrained platform to showcase their talents. This is why publications such as Israeli Lens Magazine are leading the way in which we gain access to lesser known works.

Lens is a monthly publication that exhibits the best and brightest photography works not only hailing from its native Israel, but from around the world. As one of the few English language magazines based in Israel, it provides a great deal of exposure to a previously unseen market.

Never before has young Israeli artist and photographers have a better avenue to display their skills and talents. With each issue focusing on a completely different concept, there is a constant evolution of photography on display,
each one as different as the last, yet sharing the common feature of being an outlet of expression for all who love to get behind the lens.

Photography is the art of observation. A photo may tell a story, or help you to begin your own upon seeing it.
Israeli Lens goes deeper still, with interviews with the people that bring these images to life. Knowing the story or inspiration behind a photography helps to understand and appreciate it better, and by giving all access in reviews to the artists holding the camera, we learn so much more about them.

The concepts of each issue allow for so many broad works to feature, all of which tell a different story whilst still focusing on the ideas laid upon in each issue. Take the most recent issue for example, which highlights street photography. This is a great notion, one that means something different to each and every artist. Lens gives the perfect opportunity to see photographs not only of Israel, but various global locations that infuse the same ideas shared in the concept, coming together in one beautiful display of fine art photography.

It should come as little surprise about the acumen to run such a magazine, as Israeli Lens is the sister publication
of the Israeli Art Market Company. This magazine features a more all-encompassing display of Israeli artworks,
from contemporary to the traditional Jewish art Judaica. So while it features works of fine art photography,
Israeli Lens allows the photographers to truly flourish, much to the delight of its readers.

As the sole English language magazine based on Israeli photography, there are plenty of reasons to scoop up each issue. For lovers of the arts, you won't be provided with a better publication covering the entire spectrum of Israeli photography. Those with a little curiosity about art and culture in Israel have the perfect source to find out more

The magazine can be bought in a single issue, or a subscription, and comes in digital and print.
Israeli Lens is available from most of your respected online retailers, including the Apps Store, Google Play, Magzter.com, Issuu.com and Joomag.com. You can also get a Kindle version from Amazon, along with a printable copy for those in the United States from MagCloud.com.
——————————————————
Available on iOS & Google Play Apps, Magzter.com, Pocketmags.com,  in a Kindle version on amazon.com

Available in a print edition by MagCloud.com
 ———————————————————————————————-