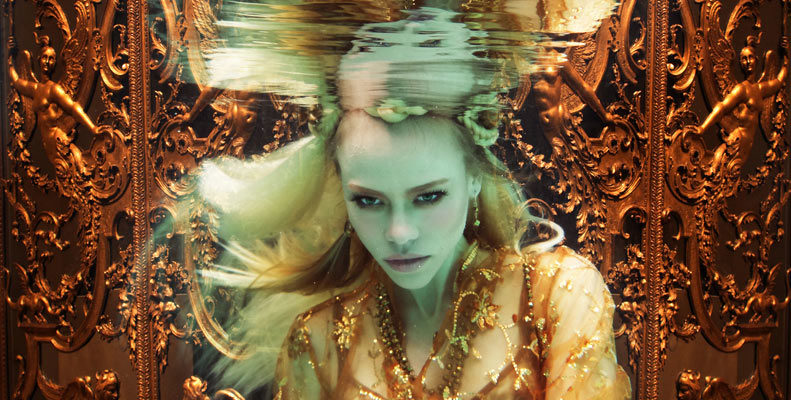 NINA PAK
Nina Pak has more than 30 years experience as a professional photographer, starting with film and then digital media. She is also a wardrobe stylist, set designer and hair stylist. These skills developed out of necessity, and are credited to Dreamloka.
Nina has had the pleasure of working with many gifted designers in recent years, preferring the Avant-Garde' and wearable art. A wardrobe that touches on the world of fantasy and the surreal.
She has been working with Photoshop since it first came on the market, with years of experience in digital retouching and photo manipulation, she loves to create fantasy imagery using costumes, accessories and props, building sets or adding backgrounds post production.
Over the last decade, her focus has been with fashion editorial work, she has been published internationally in magazines, on book covers and in various anthologies and photography books.
Nina's inspiration comes from her dreams, she strives to make them tangible with her art. She is also influenced by what she reads, which is often delving into the fantasy and science fiction worlds of some of her favorite authors. She also loves mysteries, mythology, fairytales, and ancient history.
The underwater fashion work is a recent development since 2012, this environment makes magical images possible, however, it is not in the least bit simple to create this kind of photo. Capturing a few usable frames is by far more difficult than any other sort of photographic work, these enchanting poses are not effortless, they are very demanding, even painful. The models who can move with ease in this subaqueous environment appearing calm and graceful, are truly exceptional. And of course taking the images is only the beginning, as with all of Nina's creative work, she spends hours perfecting them with post production techniques. The end result is alluring, delicate, in some cases eerie, they all have a mysterious story to tell.
Building a team is something Nina does for every shoot. Availability often dictates who takes part in each of her creative shoots, but all of the makeup artists, hair stylists, and designers she has worked with over the years share her commitment to create something unique and exceptional, something wonderful they can be proud to be a part of.