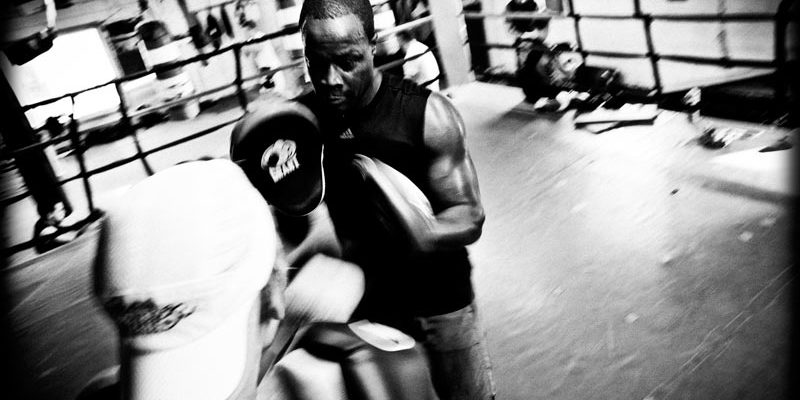 Special Interview with
GIOVANNI CAPRIOTTI
by Catalin CROITORU
Giovanni Capriotti is the recipient of the 2017 World Press Photo's 1st Prize – Sports Stories. His work has appeared in the Toronto Star, Montreal Gazette, Globe and Mail, Canadian Press, MacLeans Magazine Postmedia Network, UNHCR ( United Nations High Commissioner for Refugees), National Geographic Italia, Spiegel Online, Tetu, Corriere Della Sera, Il Post and several other publications and Media outlets. Giovanni lives between Montreal and Toronto and juggles photography, video production and multimedia.
Born in Italy, he moved to Canada back in 2009 and ever since has established himself as one of the finest documentary photographers of the country. He started his learning process by using vintage film cameras because at the time he could not afford newer gears to support his passion. Attracted by the vibrant 90s, he moved to Amsterdam, and, eventually, to London, UK, prior to returning to Italy to serve his country.
Lens Magazine: I will start this interview by bringing you back in time to somewhere in the middle of your career as a photographer. There was a moment when you were hired by an airline company; tell us how did you manage to get that job? And how did that job change (or improve) your view about the world and about photography?
Giovanni Capriotti: I went to school in England, back in the 90s, at the London College Of Communication, where I studied traditional photography. After my graduation, I went back to Italy for the mandatory National Service and once I was done I took a year off traveling through Europe. At the time I was trying to put into practice everything I had learned in school. I thought I was a photographer, however, I was not.
After my sabbatical year, I had the opportunity to get employed by a major Italian airline, for the joy of my parents that considered me set for the rest of my life. I started at the bottom as a booking agent and I climbed up to the Revenue Management, which is basically the core business of an airline. The airline job was not for me, however, the cheap tickets to travel worldwide kept me there for over 10 years. During the second part of this decade I spent as a white collar I started shooting for the in-flight magazine of the airline and I contributed to introduce into the magazine more reportage oriented content.
L. M.: Back, at home, you have a wife and a daughter that are waiting for you. How is your family perceiving and accepting your work and these periods of time when you are missing from their side?
G. C.: I live between Montreal and Toronto and I enjoy being part of two different realities. I am a documentary photographer, I shoot editorial assignments and I am a multimedia image and video producer for the University of Guelph-Humber, I am always on the road. I was recently in Montreal to shoot the CD cover and booklet of a Japanese artist who performed at the Montreal Jazz Festival. My wife, Meredith, is pretty used to this lifestyle. I met her in Tibet back in 2009 while traveling and shooting. What can I say? She knew what to expect. My family is pretty used to me being away, working on projects or assignments, and I must admit – they are pretty supportive. I would not have won the World Press Photo without Meredith's and Lulu's (wife and daughter) support.
L. M.: Let's get back to present time. This year, you were awarded by World Press Photo for your documentary called "Boys Will Be Boys". How did that project get to the attention of the WPP Jury? Tell us the unknown story of this prize and of that project…
G. C.: I have to tell you a little bit about the story itself – how I started, how I ended up with the subject… I believe that in photography, and especially in long-term projects, slow-visual journalism has different steps of understanding. I have started chasing this story back in 2010, at the time I had just arrived in Canada. On a Pride themed weekend I decided to take part in a 5K run. Right before the start, I spotted a few guys in rugby uniforms handling flyers. I reached out to them mainly because my intention was to join the team. However, at the time, I was trying to establish myself as a photographer in a new country; you don't want to get smashed and injured when you are a freelancer.
Anyway, I kept the flyer and revamped it when I was at Loyalist College studying photojournalism as part of an assignment. Then, eventually, I started shooting the story in June 2015 after pitching it to the Globe and Mail. The story got published by the Globe and gained a discrete success. On December 2015, Pedro Marcelino from Muddy York RFC got in touch with me and asked if I wanted to continue to tell the story of his team, as the club was headed to Nashville, Tennessee for the Bingham Cup, often labeled as the LGBTQ rugby world cup. I accepted and traveled with the team to Nashville in May 2016. That's when I gained access to the life of the players on and off the pitch and got accepted as a presence in the locker room and in their lives. I believe the World Press Photo was able to understand through the month long process of judging, that technically this is a sport story, but rugby is just the frame of the whole issue. Throwing the macho stereotypes of the game out of the window was the first step of a long process, then eventually the concept of deconstructing and re-describing masculinity through the sport's performance took over. After I got awarded, I realized how the whole story was, indeed, a very feminist one. Recognizing the value of femininity within any individual, no matter the biological gender, that was the purpose of my project. I believe the jury was able to grasp all this even before I did.
L. M.: In one of your documentary projects, the subject said "singing is a gift from God"; Do you see your pictures as parts of a song that you are singing?
G. C.: I like to look at my pictures as songs, parts of an album, or – if you prefer to see it that way – as a symphony. Music is an association of notes and keys. Visual narratives are the same thing done through visuals.