Special Interview With  Marsel Van Oosten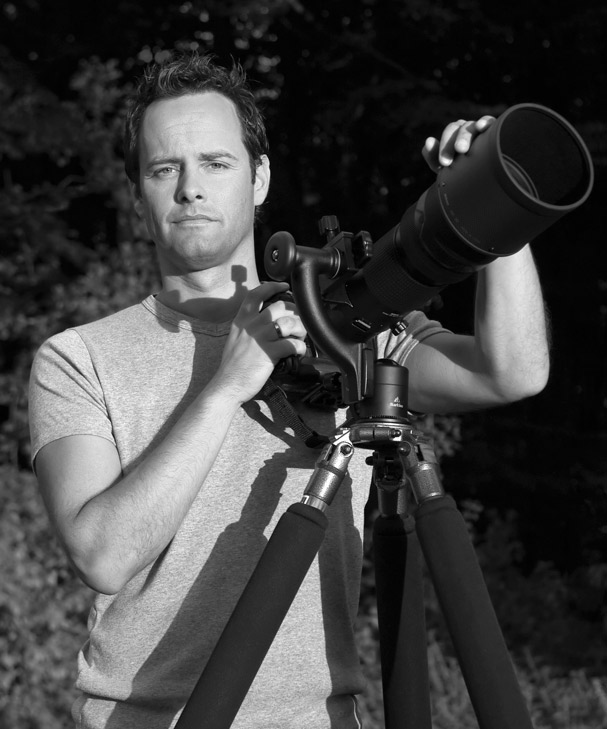 We are super excited to Have an interview with one of the most fascinating wildlife, nature & Landscape photographers Marsel Van Oosten, His images are featured in galleries and museums, used worldwide in advertising and design, and he is a regular contributor to National Geographic.
In addition to winning the title Nature Photographer of the Year in the International Photography Awards two times in a row, His awards include three First Prizes in previous editions of the IPA, First Prize in the European Wildlife Photographer of the Year, First Prize in Natures Best International Photography Awards, three First Prizes in the Travel Photographer of the Year Awards, and First Prize in the Wildlife Photographer of the Year.
Hello Marsel, it's a great honor to have an interview with you, Please tell our readers about yourself,
I was born in Rotterdam, The Netherlands. Went to art school and got a BA in advertising and graphic design. Worked as an art director and later a creative director at several international advertising firms before I started my own. After 15 years I decided to change careers and became a professional nature photographer. My images have won numerous awards and I'm published regularly in magazines such as National Geographic. Together with my wife Daniella I run Squiver, a company that runs specialized nature photography tours, for small internal groups of all experience levels, to destinations worldwide. In my work I try to simplify, get rid of the extraneous – simplicity is the ultimate sophistication.
What is your background in photography?
I'm a self taught photographer. When I was in art school, photography was one of the options to choose as a major, but at the time I had no interest in photographer whatsoever. This was in the pre-digital era when photography was all about spending hours in your bathroom, messing around with chemicals. That didn't appeal to me at all. After I finished art school, I got a job in advertising as an art director. One of the things I had to do as an art director was to choose photographers to photograph my ads. Over the years I worked with many professional photographers, and it was then that I learned about photography and the power of the image. As I watched these photographers at work, I got more and more interested in it myself. At some point I picked up a camera and just started shooting just about everything – I was a photographic omnivore. Most of what I knew at the time I learned from watching professional photographers at work. Funny enough, they taught me the most important stuff – composition, framing, light, post processing. The basic stuff I still had to learn. So I bought some photography magazines, and that's how I familiarized myself with the fundamentals.
What type of photography do you do most?
I call myself a nature photographer, as I like to shoot both landscapes and wildlife. For some reason this is very uncommon – most landscape photographers don't like to shoot wildlife, and most wildlife photographers don't do landscapes. Even though both genres have in common that they're outdoors, they couldn't be more different. And that's exactly why I like to do both – they each require a different way of thinking. Wildlife photography has made me a better landscape photographer, and vice versa. If you want to improve as a photographer, you have to break out of your comfort zone every now and then and try to make it hard for yourself. After having shot wildlife for a few weeks, switching to landscape photography requires a completely different mindset – I like to switch between the two. The best thing is to be able to spend most of my time out in nature. Even on days I didn't take a single good shot, I still consider myself lucky to live the life I lead.
How did you start with wildlife & night photography?
When I first started with photography, I mostly took serious snap shots on my holidays – I was basically a travel photographer back then. Life in advertising was fast and stressful, and being out in nature was the best way to relax and recharge my batteries. Also, from an artistic point of view, in advertising anything was possible – no matter what crazy idea I came up with, the moment the client approved the concept, I could make it. Advertising is a world of make believe, so most of the photographs I had made for my ads were heavily manipulated. Nature photography was a way for me to escape from this superficial, fake world. And in many ways it was actually much harder, because I had to work with what nature provided for me. Animals don't listen well to directions, and that's a good thing.
On my first visit to Namibia I wanted to photograph the surreal landscapes in a way that no one had done before. This was in the very early days of digital photography, which offered new possibilities. I decided to be the first photographer to create a series of photographs of Namibia taken entirely at night. One of those images, Circling the Dead, was an instant hit and really put Namibia on the bucket list of many landscape photographers – a country that most people had never even heard of before. The success of those first night images and the fact that you have so much more creative influence at night, made me want to explore this direction even more.
The next year my wife Daniella and I set up the first photography tour to Namibia in the world, and night photography became one of the most important activities on that trip. Since then I have visited Namibia countless times, often multiple trips a year, so night photography evolved into one of my specialties. Like I said, what I enjoy about it most is extra control you have once you start to add your own light to the scene. In daylight photography you always have to deal with what light there is at that moment, but at night even the tiniest headlamp can create a entirely different world. I'm a creative person, and my imagination is more interesting than the reality I see before me. With night photography I can create something that you would never be able to do during the day – I can create a mood that's first in my head, and seconds later it's on the LCD screen. That's pretty amazing.
Read the full article on Israeli Lens Magazine issue #14  Night & Night Life photography