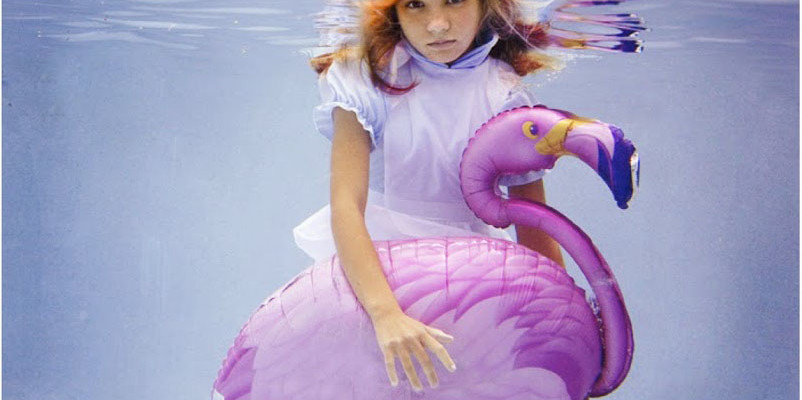 The Fantasy World of Elena Kalis
"It's vast and multifaceted: bright, sunny and fun. Yet it has another side which symbolizes darkness, even death. The ocean is forever changing and that's the biggest inspiration for me."
-Elena Kalis
Elena Kalis Underwater Photography • Born in Russia • Now lives in the Bahamas • Usually takes pictures in a pool when perfect water clarity is needed or when many props are used • Most of her models are her kids and their friends • She has a daughter and a son • Loves using flowy or "fluid fabric" clothing •
Elena Kalis Big Inspirations:
The Ocean, reason why she moved to the Bahamas.
"My ideas come from everyday life… In fact we live in
a world so overwhelmed with images that… I don't even look at images to avoid being influenced." -Elena Kalis
Read the full article on Israeli Lens Magazine Issue #12 Water&Underwater Photography
Elena Kalis Sprcial Project:
Alice In Waterland

'Alice in Waterland' is a beautiful series of photographs re-imagining the Lewis Carroll classic underwater.
It's a creation of photographer Elena Kalis,
a conceptual underwater photographer who lives on
a small island in the Bahamas. Surrounded by the warm ocean, she admittedly utilizes her environment as inspiration for her work.
For a model, Kalis chose her ten-year-old daughter Sacha, who was "the same age as Carroll's Alice. She is a natural mermaid and could swim before she could walk; a perfect little underwater model. Her brother and friends were happy to participate as well, as it involved a lot of toys and props to play with.
"I had to keep shootings short and fun so it took about two years to capture a collection of images for this project, although I can't say that it is finished even now. I still have a lot of ideas to try."