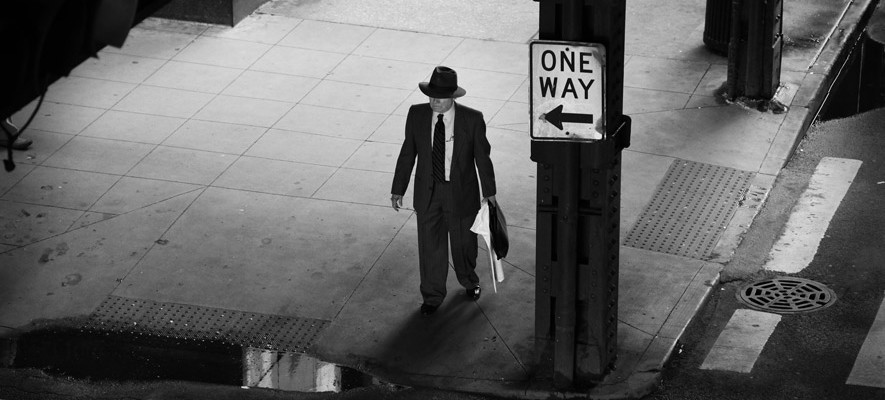 THE STREET COLLECTIVE
"The Street Collective" is an international group of (street) photographers, founded in 2013. It currently features Gabi Ben Avraham, Fabian Schreyer, Dmitry Stepanenko, Mats Alfredsson and Vineett Vohra. Being scattered throughout Israel, Germany, England, Sweden and India, the members got to know each other via the various online outlets for street photography. But what initially started as an online project slowly expands from the virtual to the "real" world: December 2015 will see "TSC" being 'featured collective' at this year's Miami Street Photography Festival in Florida, with two members joining the panel of judges for the competition. Shortly afterwards preparations for the first major collective exhibition will start, which is planned to kick off in Sweden in later summer 2016.
Despite of speaking different languages, working in different jobs and living in different time zones, there has been a common denominator, leading to the idea to band together: All five photographers share the passion to hit the streets with a camera, to observe and document their environment and to give significance to the elusive and seemingly insignificant moments of everyday life – whether they may take place in Delhi, Gothenburg, Chicago, Munich, London, Tel Aviv or Rome and no matter if they are captured in color or black and white, with a SLR or a compact camera, digital or on film. Needless to say that the diverse cultural backgrounds and stylistic approaches have an effect on the collective's creative output, which gives insight in the individual living conditions in the photographer's urban environments.
But The Street Collective not only intends to show its work to an off- and online audience (www.thestreetcollective.com). The members aspire to offer like-minded people a platform for participation. By organizing "public projects" via Facebook on a quarterly basis, they intend to encourage emerging photographers to contribute to the posed themes and to witness how other photographers approach them. Each theme's winners will later on be featured on the collective's website.
Site:
http://www.thestreetcollective.com/
Facebook Page :
https://www.facebook.com/thestreetcollectivedotcom?fref=ts