International Photography Magazine
More Than 15k Readers Around The World
Articles, Interviews of Top Most Known Photographers
Lens Magazine for Fine Art Photography
ADVERTISE AND GET TO YOUR CLIENTS
AVAILABLE ON ALL PLATFORMS FOR READERS, ANY TIME ANY WHERE

Lens Magazine offers comprehensive coverage of Fine Art Photography and beyond.
We review. We profile. We showcase. We interview.
We deliver beautiful, award-winning reproductions of innovative artwork to an ever-increasing number of subscribers, newsstands and controlled distribution to readers around the world.  Lens Magazine promotes the innovative work of emerging and established Photographers to a dedicated regional and national readership.
– More than 15k readers each month –
More than 5000 visitors on Lens Magazine's Web site each month
International publication & Huge exposure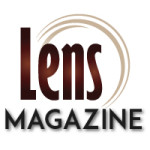 Contact Us For Excellent Offers
mail@lensmagazine.net