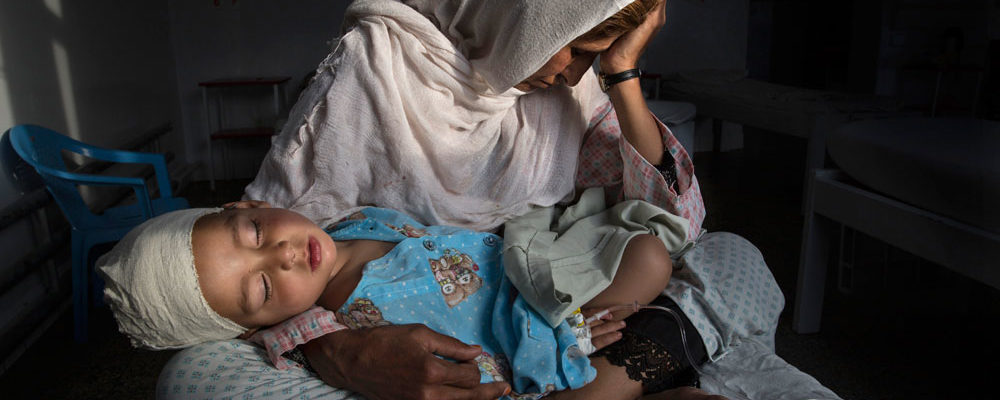 An Interview with Paula Bronstein
Photojournalist/Photographer
WPP Prize: Daily Life – First Prize, Singles
By Anne Pinto-Rodrigues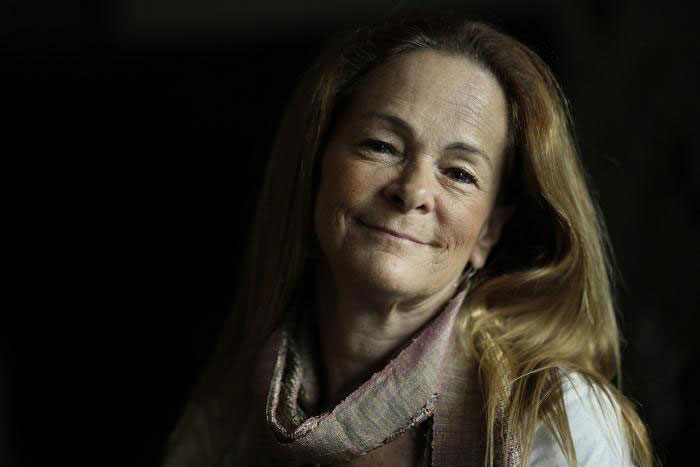 Paula Bronstein is a freelance photographer based in Bangkok, Thailand specializing in the Asian region.
Her work reflects the eye of a dedicated humanitarian and conflict photojournalist. With over 30 years of experience in the news business, Paula worked as staff for a variety of US newspapers for 14 years before moving overseas. She then went on to working for Getty Images news wire as a staff photographer from 2002-2013 covering stories globally, later was represented by Reportage by Getty Images.
Paula's images have been published in almost every globally recognized publication. She continues to photograph presidents and kings, natural disasters, political turmoil and conflict, and always the most impoverished and vulnerable people on this earth, from Mongolia to Afghanistan and Africa.
Congratulations on winning the First prize in the Daily Life – Singles category with 'The Silent Victims of a Forgotten War' image? Another addition to your already very feathered cap. What significance does this award have for you?
This award has tremendous significance for me! I highly respect the World Press Photo Foundation. All their work is so impressive, be it the Photo Contest, or their Masterclasses or the Fellowship programs. It's such an honour to win this award, especially first place.
You have an illustrious career, won so many international awards and are a photography/photojournalism icon. Tell us a little bit about how your career evolved.
I've worked for well over 30 years in the news business, of which 14 years were spent with American newspapers, like the Chicago Tribune and Hartford Courant. I really enjoyed working with newspapers back then. You had to be proactive and come up with your own story ideas. It was a great training ground for me. Then in 1998, I moved to Bangkok, Thailand and covered the Asian region for the Getty Images news wire, with a focus on Afghanistan and Pakistan.
My first visit to Afghanistan was in December 2001 to cover the U.S-led 'Occupation Enduring Freedom' in the wake of the 9/11 attacks. I was captivated by the country's beauty and the resilience of the Afghan people, who have lived against a backdrop of conflict for decades. I have made multiple visits to Afghanistan in the 15 years since, working on a variety of different stories, in addition to war coverage. The country faces several ongoing challenges like domestic and human rights abuses against women, the condition of its war widows, heroine addiction, poverty, among many others. On the other hand, there is a glimmer of hope on the horizon with emphasis on the education of girls and other growth opportunities for both women and men.
Even after the publication of my book 'Afghanistan: Between Hope and Fear' in August 2016, I've been back in Afghanistan on assignment. I feel a strong sense of empathy with the Afghan people and will continue drawing attention to the ground realities, so that those who are vulnerable are not forgotten. I'm happy my work continues to give a voice to the women and children of Afghanistan. I am also deeply touched by the support and recognition that my works receives from peers and industry bodies.
Can you tell us more about your winning image 'The Silent Victims of a Forgotten War'?
In this photo, the lady Najiba is holding her 2-year old nephew Shabir, who was injured in a bomb blast in Kabul, in March 2016. What makes this picture particularly poignant is that Shabir's mother was away burying her other child, her daughter, who was killed in that very same blast. I love this photo not just because all the technical elements are aligned – the soft light, the composition, the muted colours – but also because the grief in the room is palpable. It draws the viewer in and you really feel for this woman and child.
This image is one of the signature photos in a larger project called 'The Silent Victims of a Forgotten War' that I shot in 2016 with the support of the Pulitzer Centre.
In 2016, you released your first book, 'Afghanistan: Between Hope and Fear'. It is a powerful insight into modern Afghanistan. Please tell us more about the book.
Afghanistan is a complex and intriguing place. It's possibly a country that has been most reported on but least understood. My book is a rich photographic portrait of this conflict-torn nation and it comes from 15 years of observing and photographing the nuances and complexities of Afghan life. During my several visits there, I chose to spend my time with the Afghan people and the book shows you a side of hem that you would not normally get to see. In my opinion, that's what makes the book special.
According to international rights groups, Afghanistan is one of the worst places in the world to be born a woman. And the pictures in this book bear testament to the harsh living situations of Afghani women and children. But Afghanistan is at a critical juncture on the road to stability and things are definitely changing. I have also managed to capture a glimmer of hope, in the photographs of women active at political rallies and girls in schools.
I've made some of the most extraordinary photographs of my career in Afghanistan and they are all included in this book. I think, it is the most complete visual narrative history of the country currently in print.