LIOR GLAICHMAN
Night Atmosphere Underground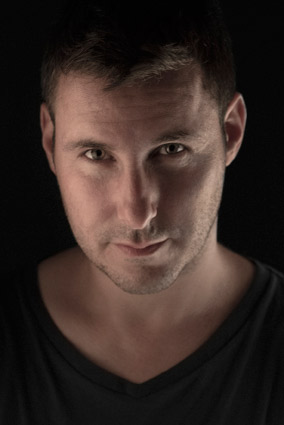 My name is Lior Glaichman, I am 33 years old, married and the father of two lovely boys. I work and reside in Nahariya, Israel.
In 2009 I graduated from "Wizo Haifa Academy of Design and Education". This day I am a professional photographer, Working as an in house photographer for "ISCAR Ltd", a leading global metalworking company. During my spare time, I teach photography as a private mentor; my true passion.
In the photo series "Light Dots", I deal with dark empty spaces. The only way for the viewer to escape is by looking at the light and travelling with it to an imaginary exit.
These points and lines of light are firstly used as an optimistic notion. They lead the viewer by the eyes, and then by his thoughts and feelings.
On the journey there are questions that concern the viewer: Is it real? Is it fake? After all, the image looks organized and precise, symmetrical, and sometimes laboratory. My purpose is to challenge the viewer standing in front of the photograph. In my photographs, I hope to make the viewer feel as I had when I first saw those spaces for the first time.
Read the full article on Israeli Lens Magazine issue #14  Night & Night Life photography