MOSES PINI SILUK
Night scenes around the world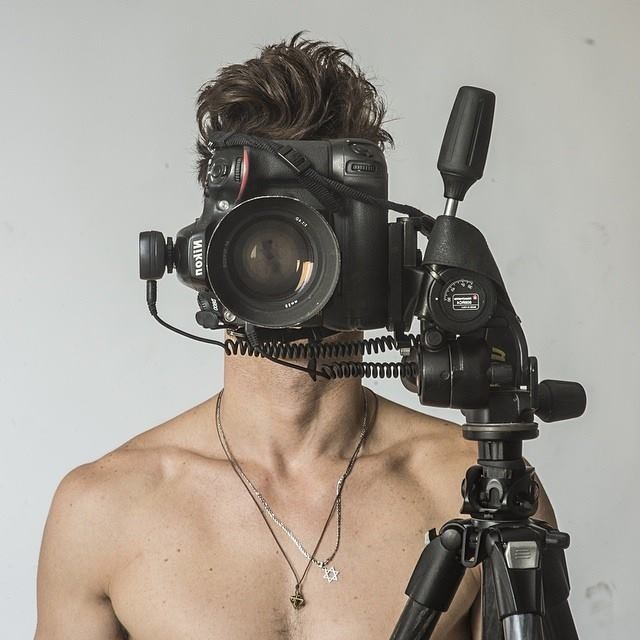 MOSES PINI SILUK, Born 1982 in Israel, Israel. Currently living in New York City, NY.
In 1998 and still only a teenager, a young Siluk picked up his camera and launched a career in the depths of the Tel-Aviv nightlife. Millions of people passed by his lens in millions of photographs. Before the reign of the blogosphere and before almost every photographer was a "street" photographer, a young Siluk consumed the genre and its subcultures.
As an adult, the street photographer's characteristic rapid, fluttering shutter still pervades throughout Moses's projects – no matter the ilk. He has a massive portfolio for a man his age, having shot more than 200 magazine covers and over 1000 portraits. When he wasn't photographing the masses, he turned inward towards the next most accessible subject – himself.
At the age of 16, he had already developed the habitual use of his body as medium itself, not unlike the painter's oil or the sculptor's clay. Siluk's physical self is clearly a vehicle of art through which he moves forward towards the spiritual – movements which obsessively document the evolution of
a young man's narcissism towards a philosophical inquiry into self-ness, consciousness, and into the soul.
Leaving his career behind, Siluk moved to NYC in 2012 to pursue his art and the extensive research that enriches it. This is where he began his most recent series of soul-portraits. An exploration of self-ness in the vein of Joseph Campbell's Promethean heroes – the timeless, cross-cultural myth of a man that struggles against a series of trials in order to attain supernatural knowledge and powers to share with others. In the most intimate works you can clearly see the physical struggles of the human body, namely his personal battle with diabetes, but predominately the subject is one of identity and identities – for Moses is just
one. The portraits bloom out of a Jungian perspective on art and humanity, as exemplified by the personae which Siluk assumes – such as Farida Kahlo, Dali, René Magritte, De Vinci, Charles Darwin, Moses from the prophet, or Van Gogh – the masks through which he explores his own self, that self of the artist, and the collective psyche which lingers within us all.
Siluk's soul-portraits are not self-portraits, indeed they are nearly a denial of his own self. These images chase after a depiction of an entity which, as is often the case with the most mysterious forces, has been given many names: the collective unconscious, Jung's Wise Old Man or, as Siluk's Rabbi presented it, the soul. These are complete portraits of those artists from which Siluk draws the most energy, an energy for which his body is only a vessel.
Read the full article on Israeli Lens Magazine issue #14  Night & Night Life photography