THE MAGICAL NIGHT OF
Paul Zizka
SPECIAL INTERVIEW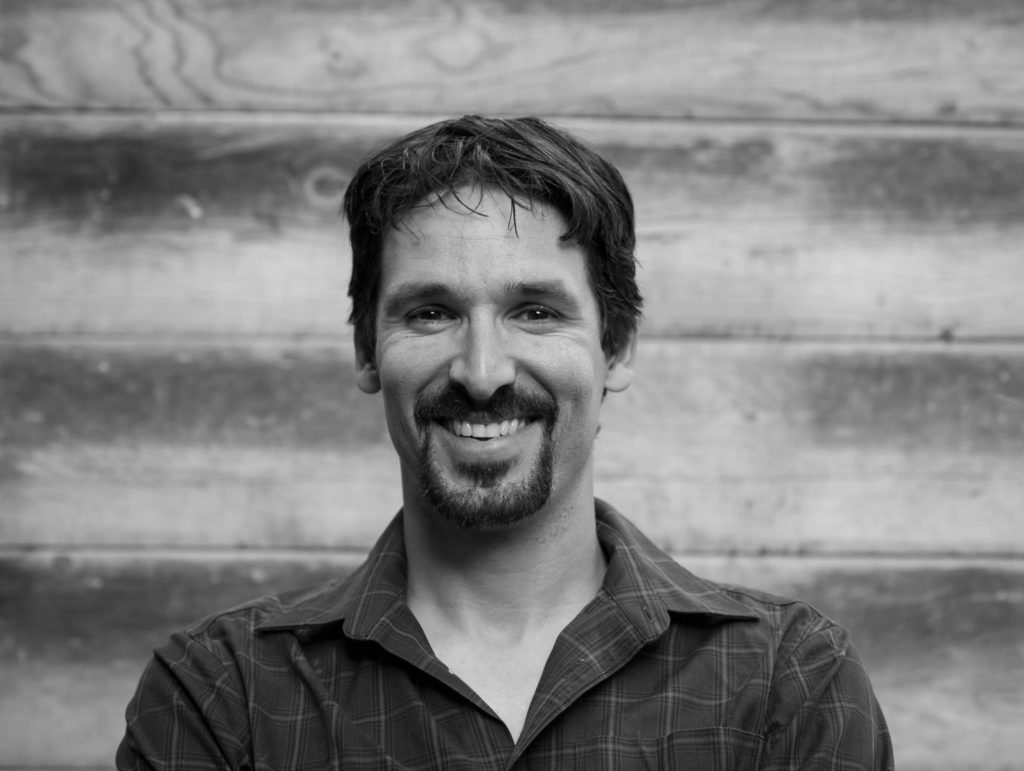 Paul Zizka is a professional mountain landscape and adventure photographer based in Banff, Alberta.
Specializing in photographing in difficult conditions and hard-to-reach places, Paul has a passion for shooting alpine sports and backcountry experiences, capturing the spirit of adventurers and finding unusual angles of common mountain subjects. As a landscape photographer, he particularly enjoys the challenge of capturing nature's beauty at night and the unique features that come with a dark sky – stars, Northern Lights and dramatic silhouettes.
Paul's award-winning photos have been featured in a variety of publications, including Maclean's, IMPACT, Alpinist, Huffington Post, The Guardian, Canadian Geographic, Islands, PhotoLife, Fodors.com and explore magazine. In addition to his work for a number of clients, over the past few years Paul has created a signature collection of images for Banff Lake Louise Tourism, which are used to promote Banff National Park throughout the world.
It's a great honor to interview Paul and we are very excited getting into a close chat with him.
Hello Paul, thank you for the interview, we are so amazed from your excellent shooting, Please tell us a bit about yourself,
Hello, I'm happy to exhibit my work in the Israeli Lens Magazine.
I am a mountain landscape and adventure photographer based in the beautiful Canadian Rockies. I live in Banff, Canada, with my wife (outdoor writer, Meghan J. Ward) and our 2.5yearold daughter.
Tell us about your background
I have a French Canadian Background. I grew up in Quebec City, then studied Earth and Ocean Sciences at University of Victoria. Since then, I have lived mostly in the Rockies and got into photography in 2007. It's hard not to when you live in such a beautiful place!.
Do you see yourself as a professional photographer?
Yes photography is all I do for work and income, and to support my family.
How did you start with Nature & Adventure photography?
Photography for me starting as a way of simply documenting the places I was visiting and chronicling the mountain experience. With time, however, I became increasingly fascinated with the interplay of light, weather and the landscape. Photography allowed me to observe nature more closely and make me more aware of my surroundings. My adventures have allowed me to get to some remote and beautiful places, so I suppose the adventure component has two sides to it capturing the adventure itself and capturing the landscapes my journeys take me to.
­Were there any risks you had to take for getting these amazing photos?
Some of these images were taken high up in the mountains, usually on mountaineering trips. So, I suppose the risk involved are those related to climbing the mountains in the first place, such as slipping or falling, or objective hazards, such as rockfall or bad weather.
Describe the challenging part in the nature photography and in the night photography.
The challenges with nature are in some ways the same as the benefits. We have wild, ever changing weather in the Rockies, so conditions can be very unpredictable. You can literally experience all seasons in one day, even in the middle of summer! But I say it is ​also a benefit because dramatic conditions allow for more dramatic photos. In terms of night photography, everything is more challenging and more time consuming: focus, composing, keeping elements sharp throughout the longer exposures, colder conditions, negotiating the terrain in the dark, etc. Being very familiar with your gear really helps, and being patient and stubborn is an asset! Astrophotography is so much about efficiency as well, and making the best use of your time out there.
Describe a typical day
A day always starts with coffee.
That's pretty much essential! And otherwise days can vary quite a lot to long days strapped to the desk editing photos, driving through the mountains to access locations for a photo shoot, and sometimes it is spent deep in the wilderness or travelling to the next workshop destination. If I had to give you the typical, however, I'd say there are plenty of desk days just taking care of the business side of photography.
What type of cameras do you shoot with? I shoot with a Canon 5D SR and various Canon and Sigma lenses.My full gear list is here .
What is your most favorite photography accessory, other than your camera?
My intervalometer. Amazing for distant self portraits, time lapse and very long exposures!
What was your scariest moment as
a photographer?
It would have to be the time I took an image I call "Castaway," which I took on a small island in Berg Lake, Mt. Robson Provincial Park. To capture the image, I set up the composition, got the intervalometer going and headed out towards the island rock, which turned out to lie in deeper water than I expected (almost neck deep). Safety did not seem like a real concern until the Berg Glacier released an unknown amount of ice into its namesake lake. I say "unknown" because although the photograph makes it look like it was bright out, it wasn't at all. I could not see how much ice had calved off, nor how much water was coming my way as a result.
After deciding that sticking to my rock was the safest option, I anxiously waited for the water to arrive. After a minute or so I heard the wave approaching, but thankfully the water only rose 25 cm or so, enough to cover the rock, but that's about it. My own safety concerns having vanished, I then turned towards my camera set up and hoped for the best. I was most thankful when I saw that the little red light of the Canon 5D3 did not budge when the water hit the tripod. Funny how much chaos went into creating a photograph that (hopefully) conveys a sense of peace and calm!
What is your best photography tip for our readers? Put the experience first and try to see the scene beyond the viewfinder. Make it a priority to go home with memories. Good images are a bonus.
If you had to choose one lens which one would it be and why? I would pick the Canon 16 35mm f/1.8 for its versatility. Great for epic landscapes, excellent for astro work and also a terrific lens for adventure images.
What technology/software/camera gear do you use to keep focused on what you do best, as you photograph? I work in the cold a lot, so keeping warm is always in the back of my mind. I know that if I become uncomfortable, I'll have a tendency to rush through things, and there's no rushing with Canadian winter photography or astrophotography! So I always wear lots of layers and bring more than I think I might need.
Read the full article on Israeli Lens Magazine issue #14  Night & Night Life photography