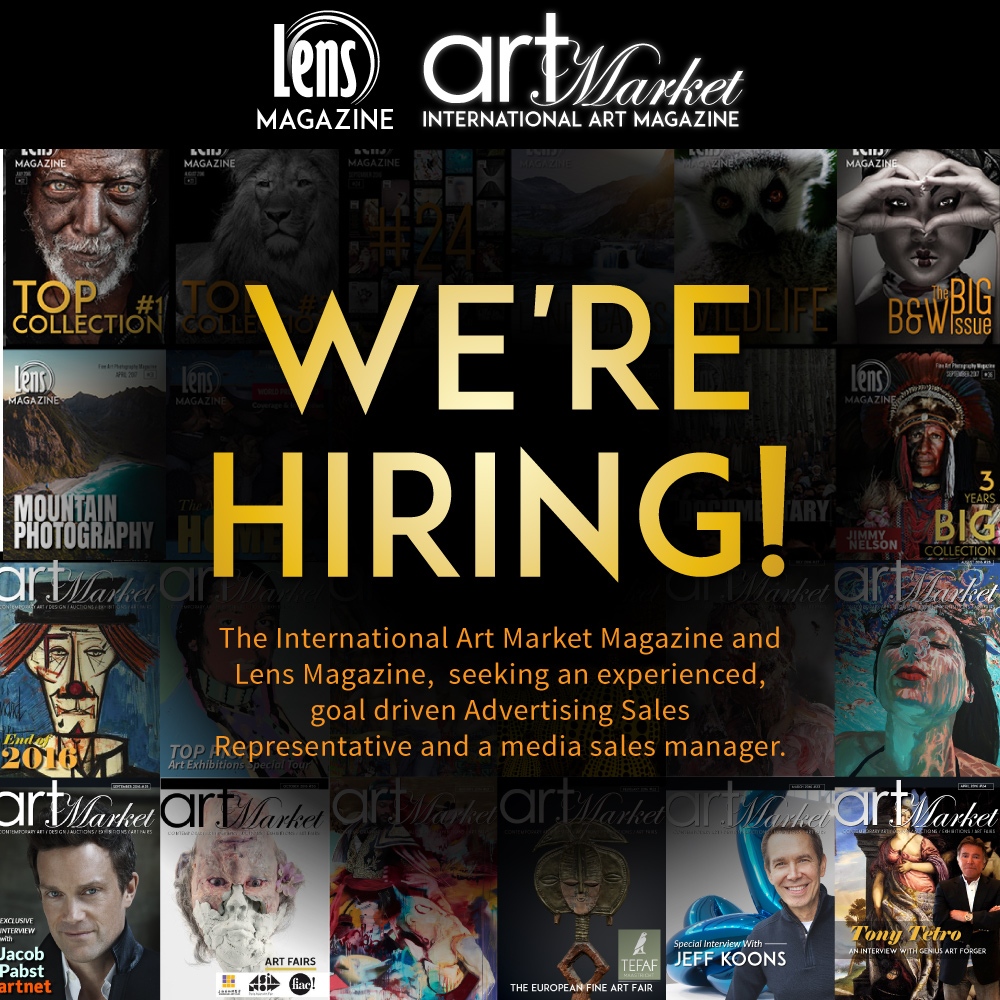 The International Art Market Magazine and Lens Magazine, seeking an experienced, goal driven Advertising Sales Representative and a media sales manager.
☞ Key responsibilities for the role include:
✦ Advertisement sales expert (Print & Digital)
Working with clients and prospects on print and online advertising, sponsorships and events.
✦ Drive the full sales cycle to attain new business
✦ Make introductory calls
✦ Assess business goals
✦ Work with new and existing prospects and clients
✦ Establishing sales opportunities within the magazine's brand by networking, building relationships, establishing needs, conducting online demonstrations and closing deals
✦ Managing and developing your client base through both established business and new business opportunities
✦ Developing your understanding of Art Market products, our competitors and clients to enable maximized sales and revenue generation.
✦ Creating new corporations with worldwide galleries and International Art Fairs.
☞ Must Have:
– English as a first language and mother tongue.
☞ Skills Needed:
✦ Previous B2B sales experience
✦ Consultative sales experience
✦ Proven success in a sales role dealing with senior management in multi-national companies would be an advantage
✦ Strong presentation, communication, negotiation and closing skills
✦ Highly developed business acumen and the ability to understand the wider issues of the industry
✦ The ability to identify new revenue opportunities and maximize product potential
☞ A strong advantage:
✦ Basic knowledge in the Contemporary Art Filed.
Job Type: Part Time Job Freelance for the first 3 months, As of January 2018, moving to full time job.
Hiring Manager: Dafna Navarro
✦ To apply for this opportunity, please send your resume and a cover letter and salary expectations to mail@artmarketmag.com