Welcome to the International Lens Magazine
Lens Magazine for Contemporary fine art photography, The magazine featured the most known photographers in the world along side with emerging photographers from all around the globe.
Lens Magazine takes a single concept each month, and allows its contributors to delve into any ideas and emotions evoked from this theme, leading to a rich and varied selection of photographs and stories behind them. The most recent issue featured extraordinary fields and concepts,  leading to some truly incredible submissions and contributions, each and every one as beautiful and impressive as they are unique.
Digital subscriptions are available across all devices, on all platforms.
---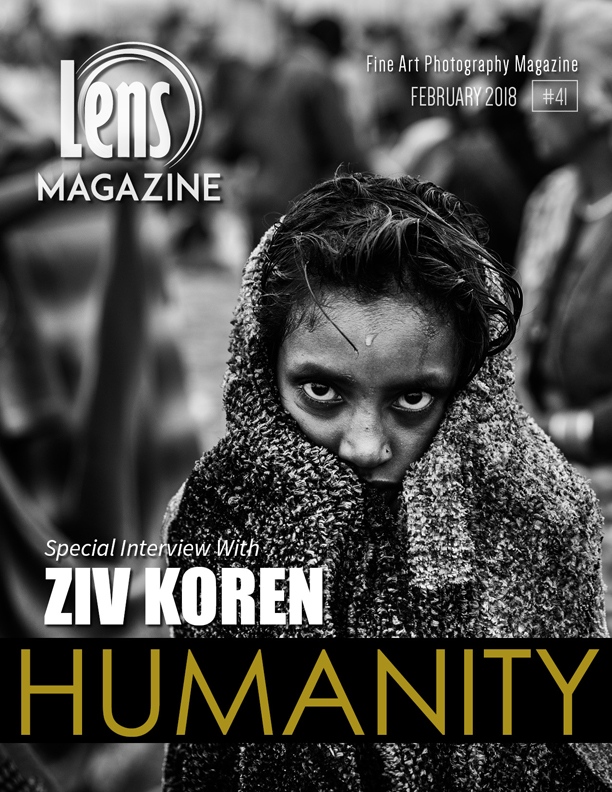 Just Published!
Issue #41 – January 2018
HUMANITY
We're very happy to publish this month's issue dedicated to "Humanity" in all aspects and fields, From arresting a suspect, mental problems to Holocaust survivors.
We open this issue with an intimate talk, special interview with award winning, excellent and appreciated photographer Ziv Koren, We also feature beautiful projects by emerging excellent photographers from all over the world including a beautiful project by Iranian Photographer Kam Abasi. This is a very touchy and gentle issue. We wish you most of enjoyment.
Subscribe now on Magzter

---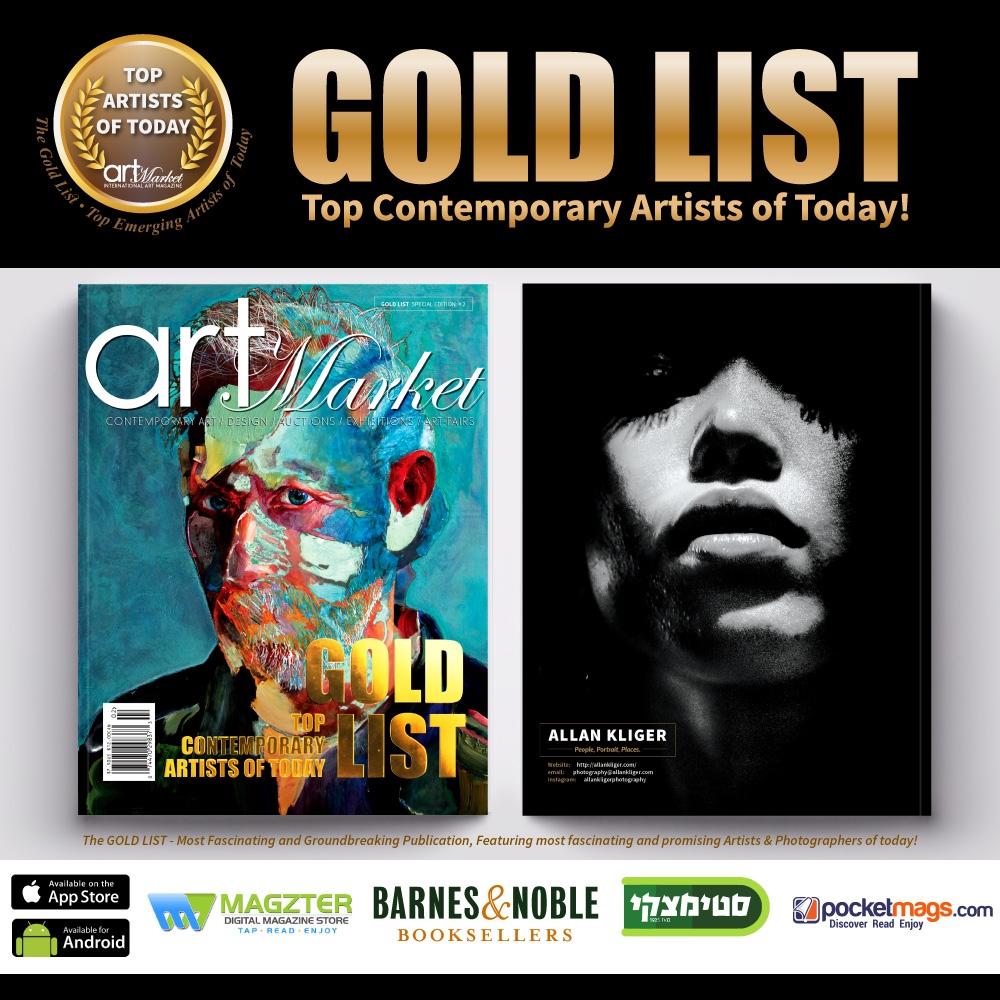 ★The GOLD LIST – Special Edition #2 -PUBLISHED!★
Top Contemporary Artists & Photographers from all over the world.
We are extremely proud to present
The GOLD LIST – Special Edition #2
of Art Market Magazine, Featuring a list of Top Contemporary Artists & Photographers from all over the world. Artists from every contemporary field are featured on the list, providing expansive and in-depth coverage of truly talented individuals – The Judges team believe each entrant featured on this list is a name worth remembering.
Every artist and photographer included on the Gold List has earned their spot there, be it through a growing reputation among the art community or an established name that continues to inspire and excite.
– Already available at Steimatzky Bookstores in Israel. Full distribution in the US&Canada by Barnes & Noble Bookstores.
---
The International Lens Magazine is a media sponsor and has a full collaboration with main international Art Fairs around the world, Our publication has a full distribution for free at the art fairs and at the Art Fair's official bookstores. Expected amount of visitors in each Art Fair: more than 30,000 readers.
FULL DISTRIBUTION AT THE UPCOMING ART FAIRS:
ArtExpo Las Vegas / ArtExpo New York / [SOLO] / [FOTO SOLO] / Art Santa Fe / Art San Diego
/ Spectrum Miami / Red Dot Miami / Florence Biennale /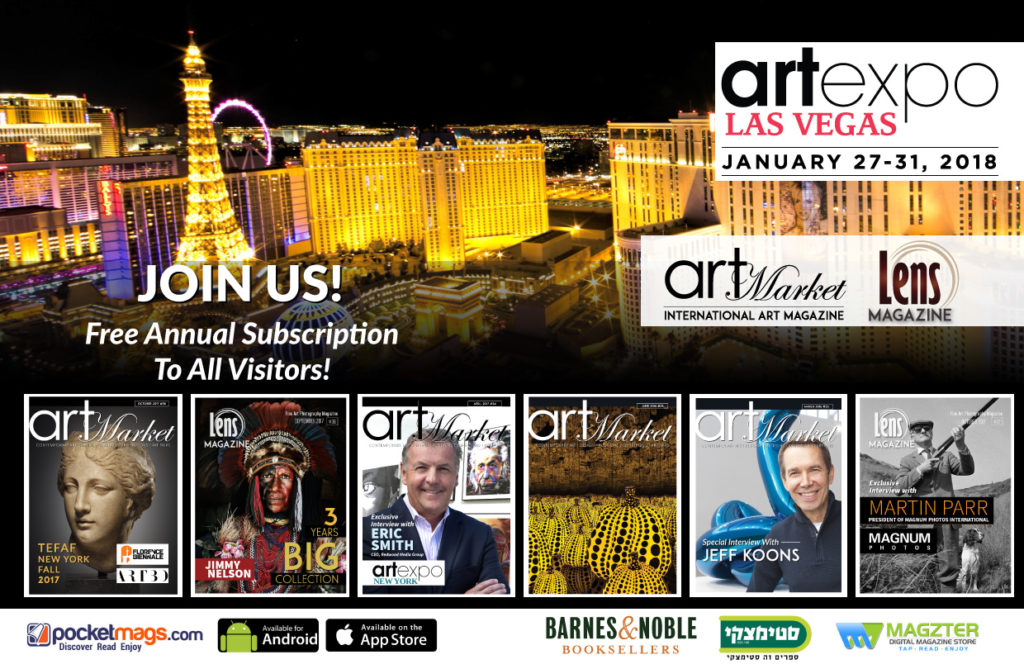 ---
---

  
MOST INFLUENTIAL
Rob van Dam TWO DOCUMENTARY PROJECTS Rob van Dam (1954). Has an advertising background and ran his own brand design agency for 12 years before he decided to dedicate himself to photography. He was fascinated with photography at an

AJ Heath TWO DOCUMENTARY PROJECTS AJ Heath AJ Heath is a British documentary photographer based in London. He has worked as a freelance photographer for the past eight years and has had work published by the Times, The Guardian

Mauro De Bettio TWO DOCUMENTARY PROJECTS Mauro De Bettio Born and raised in a little village in the Italian Alps, now based in Barcelona, Mauro had from a young age the desire to tell. He discovered that the camera
BEST ARTICLES
Exclusive Interview with MARTIN PARR PRESIDENT OF MAGNUM PHOTOS INTERNATIONAL by Allan Kliger Martin Parr, born May 23, 1952, has become one of the leading photographers of our generation. He became a documentary photographer at the age of fourteen.

EMOTIONAL MOMENTS by Allan Kliger "Emotion – We all know what emotion is, don't we? Or rather, we know what it looks like when we see it in someone else, and we know what it is when feeling it

SPECIAL INTERVIEW WITH JOEL MEYEROWITZ BY SEBI BERENS JOEL MEYEROWITZ Born in 1938, New York, United States. Lives and works in New York, United States. With his career beginning in 1962 and with being famous for his complex
GET YOUR DIGITAL MAGAZINE NOW!
Available on magzter, App store Newsstand & Google Play